First – real – Presidential Elections in #Egypt
Monday, June 21st, 2012. Big day!
Today, I'm on a bus from Sharm el Sheikh going back to Alexandria. 9 hours bus ride – if there isn't any hassle on the way, which might happen a lot this week.
Which is why I chose today specifically to go back to Alexandria; so if anything comes up, I still have enough time to make it Alexandria before the 23rd.

Wednesday, June 23rd, 2012. Bigger day!
It will be one of the biggest days in all Egyptian history. As I read somewhere – can't specifically remember where I read this – Egyptians are choosing their ruler for the first time since 7000 years!
I won't babble a lot about history, but it is true, since the time of Pharaohs and Egypt was a corrupted dictatorship system.
But also, as once said by the former ruler of Libya, Gaddafi, Egypt is one of the few places that has been robbed for 7000 years, and continue to be robbed to this day, and its people are still alive and are able to get dinner on the table before they go to bed. Well most of them…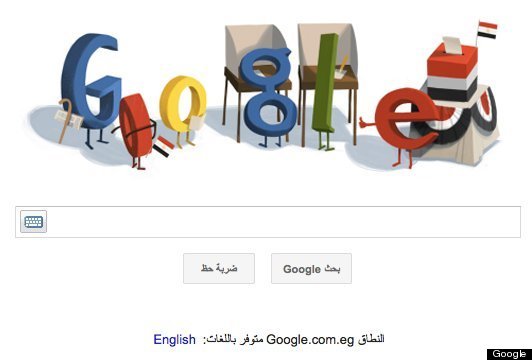 Back to the Elections!
Exciting day! Since the revolution, this is the third time I go voting! Something I had never done before, or never even bothered to know its dates! And before you point fingers, I would say only 10-15% of all Egyptians used to vote in the pre-revolutionary era, and those who did or didn't always knew the results before they came out anyway.
And while the last two times I voted, it was never for the winning side, I am having higher hopes this time, since after the parliament many people now know better, and have given enough chances to some people and those people did nothing, and they lost a huge part of their supporters.
But what is bugging me about these elections is that I have to take this 9 hours bus to go vote!
I don't know why they made this rule where every citizen must go vote in a certain specific place (which is close to the address they have on their ID.) I am one of millions of Egyptians who are now working in a place that is far away from home, and no I will not change the address on my national ID, it takes a lot of paper work, and it's just not worth the hassle (if I do that, I'll have to change my driving license, followed by my passport and my pharmacist work permit, and then I'll be lost forever between two cities, going back and forth between them several times to get any paper work done. I've seen my father do it and NO, I will not do that!)
I am however one of those lucky people that are able to take a 4 days off (despite the fact that I just had a 2 weeks' vacation traveling around Egypt) to go back to my home city and vote.
Others, like the ones working with us in the pharmacy, simply can't. Even if we gave them a 3 days' vacation to go vote, they won't go, to them it is not worth paying for the bus tickets back and forth! Too bad, because most of them are voting the guy I am voting for, that is some lost votes here!
As an Egyptian, or more specifically, as a Christian Egyptian, these elections are scary, they might be the end of life as we, Egyptians, know it, and that holds two scenarios, or maybe three.
I will not get into the details of these scenarios, but to give titles it would be either Mubarak's Era all over again, total change to a very bright future, or a third scenario which hold two sub scenarios, either go in the direction of Iran, or the direction of Turkey (which is not so bad, if it went into that same exact direction.)
My words about those scenarios are brief, I will not say names or point fingers, though it is very obvious if you do know some of the names that are running for presidency…I just don't want to be more obvious, since A) This is not a political blog and B) Political bloggers that are so direct and obvious usually get arrested and put in jail…
I have nothing more to say for now. This post probably doesn't mean a lot to most of you, and it has no direct relation with travel. Well, you can indirectly relate it to YOUR plans of visiting Egypt in the future, but more on that can be discussed later…
I wonder how it feels like to vote for a winning party for a change 😀 Readers, those of you that live in the "developed democratic" world, how does it feel? And how do you usually feel when you're going to put your vote?
Does everyone get this sense of pride when they fold that paper and put it in the box? Or is it just me because it's something new?
And more importantly, do you have to go back to your home cities to vote? Or is this done online in your countries? We are undeveloped, and a huge proportion of the population can't even read or write, to use computers to vote… Yes it IS THAT bad.
Wish Egypt Luck and a Better Future. For your own sake of traveling here if not for ours 😉